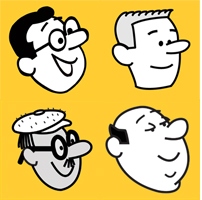 You've got lots of choices. You need to make purchasing simple, easy and repeatable. You need to know that once you've placed an order with us that you can get on to more important things, knowing that your production supplies are on the way.
We've been around since 1985. That's almost 35 years.
Everything we sell is "Satisfaction Guaranteed". If you're not happy, we'll make things right or cheerfully give you a full refund.
Everything on our web sites is in stock. No need to worry about third party drop shippers or things that are backordered.
We beat Amazon on prices and service every day.
We answer the phone and respond to emails right away.
We have online chat.
We supply some of the largest production companies and entertainment tours in the world.
We have customers who have ordered from us literally hundreds of times.
We appreciate your orders, every one of them and handle them like they were our own.
Harrison Bros. Inc.
GoodBuyguys.com
47 N. Chatham Pkwy.
Chapel Hill, NC 27517
Voice 877-863-6150
Local 919-967-8603
Fax 800-327-6651
Email sales@harrisonbros.com